Our main products are prefabricated piping components and assemblies for various industrial sectors. Our products meet the needs of energy, process, nuclear, offshore and marine industries in particular. We also provide complete deliveries, covering everything from pipeline design to the installation of prefabricated pipelines.
We have decades of experience in the prefabrication of demanding pipelines, at our engineering workshop in Ylivieska, and in the on-site installation of pipelines. Our expertise is reflected in our professional and committed staff and in our extensive selection of welding procedure specifications.
Our welding management system is EN ISO 3834-2 certified.
Welding procedure specifications
Our range of procedure specifications covers typical manual and mechanized welding processes and a wide variety of materials and dimensions. We specialise in the welding of highly alloyed heat resistant materials.
In addition to typical welding processes, TIG orbital welding service is also available.
Export of Finnish quality products
A large portion of our production is exported around the world. Europe, Asia and America are major markets for us. Our customers value the high reliability of Finnish quality and our quick response times. We are able to provide the most suitable welding solution for all sizes of piping and projects.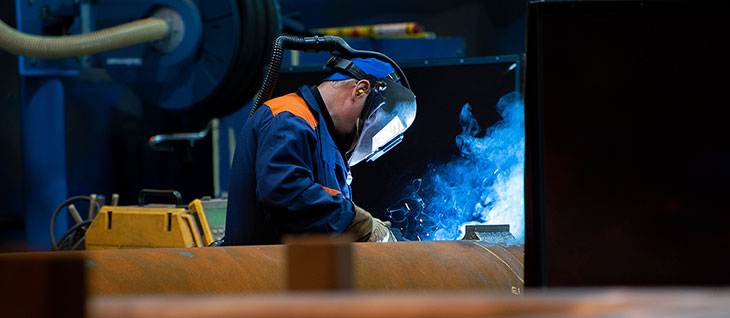 A comprehensive range of materials and processes
Our assortment of qualified welding procedures (i.e. Welding Procedure Qualification Record (WPQR)) contains about 1000 procedures. The WPQRs are used to test that the welds made with different welding processes/material combinations are of high quality and meet the requirements set for them; that is, they correspond to the load of their intended use and other foreseeable conditions.
The Welding Procedure Specifications (WPS) are always selected according to the material and dimensions of the parts to be welded. We weld a variety of carbon steels, high temperature and heat resistant steels, various types of stainless steels, titanium, and nickel alloys.
Our extensive inventory also includes a good selection of different tube and sheet materials. When necessary, we manufacture components of the materials in our warehouse under a short time frame. We particularly strive to keep more uncommon materials in stock, as well as hemispherical heads, which we machine to specific dimensions according to the customer's needs.
We weld and machine pipes 10 millimeters and up in diameter. The wall thickness of the pipes varies from 1 to 100 mm. In unique cases, the wall thickness can even exceed 100 mm. Most commonly the wall thickness of the pipes varies from 2 to 50 mm. In the welding of sheets, the thickness of the sheets varies from 2 to 100 mm.
Our range of welding processes includes TIG, MAG, FCAW, SMAW, SAW and mechanized TIG orbital welding. We do FCAW welding both manually and mechanically.
The welds made with TIG orbital, a mechanized welding process, meet the highest quality criteria. We use this welding process in challenging applications, such as in work commissioned by the nuclear and oil industries. On these sites, if required and possible, we monitor and control the welding equipment remotely through camera surveillance.
For TIG orbital welding, we likely have the most comprehensive WPQR base in Finland. With TIG orbital, we are capable of welding very thick materials by using narrow gap technology.
A versatile selection of machines
We manufacture piping prefabricated products to be as installation-ready as possible in our engineering workshop. This advance prefabrication facilitates project management, brings savings in total costs, reduces the amount of work done by the contractor or on the customer's site, and minimizes the risk factors affecting welding quality.
Factors limiting the size of prefabricated items are mainly the handling of the item on site and the technical aspects of transportation. The prefabricated products are transported to construction sites by truck or shipping container.
The versatile selection of equipment in our workshop meets the needs of modern industry in both manufacturing and repair applications. We have lathes and machining reamers to make welding facets and perforation for pipes, for instance. In addition, we have molding and bending machines, with which we can do both induction bending and cold bending.
Induction bending is one of our areas of expertise. We specialize in thick-walled pipe bending ­– a service that is unavailable elsewhere in Finland. With induction bending, we are able to bend tubes up to 900 mm in outer diameter and 90 mm in wall thickness.
We additionally offer on-site machining and turning services. Our professional staff can also carry out any necessary machining and turning tasks on site, using mobile equipment. These services are focused on power plant construction sites, the nuclear industry and oil refineries.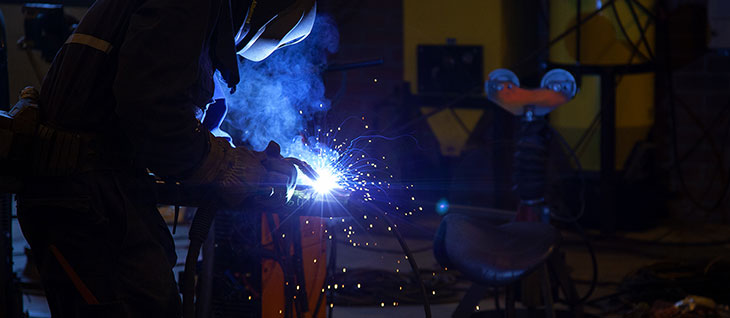 Recognized quality
Our work and products are monitored by a variety of parties, including Kiwa Inspecta and the American Society of Mechanical Engineers (ASME).
When a piping system is classified as pressure equipment, we comply with the EU Pressure Equipment Directive (PED 2014/68 / EU). In the manufacturing of piping according to our H, A2 or A module, we can equip the piping with the CE marking.
Similarly, products exported to the American market are labeled with the S mark, in accordance with the ASME standard.
We have a license to install liquid gas and natural gas pipes (category A), and to make zinc coatings with hot-dip galvanization in our Ylivieska workshop. In addition, we hold production certificates for carbon and alloyed steel products and steel structures.
All our welders and welding operators are qualified in accordance with EN ISO 9606 or EN ISO 14732. In addition, our sub-contractors and partners are audited either by a third-party or by us.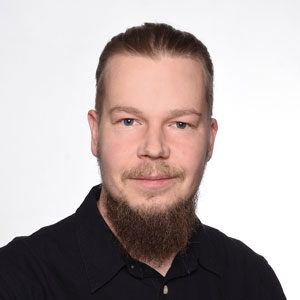 Your Recion contact in
Welding Expertise
Welding Coordinator, IWE
Atte Jääskelä
T. +358 40 843 7889