Our certifications and licenses show our comprehensive knowledge and competence. The certificate base presented below enables us to execute projects with that stand the highest degree of scrutiny.
ISO 9001:2015
Quality management system certificate
ISO 14001:2015
Environmental management system certificate
ISO 45001:2018
Occupational health and safety system certificate
ISO 3834-2:2021
Comprehensive welding system management certificate
ASME S
ASME stamp certificate for ASME power boiler piping and piping component manufacturing
PED 2014/68/EU Module H
Pressure Equipment Directive certificate. Important for PED class I – III piping. Allows to issue own CE marking for the piping delivery.
SFS-EN 1090-1
Steel construction manufacturing certificate in Ylivieska workshop. Necessary when fabricating steel structures and kits with CE marking.
EN 764-5 / EN 13480, EN 12952, EN 13445, EN 10216-2, -3, -4, -5, EN 10217-2, -3, -4, -5, -7, EN 10028-1, -2, -3, -4, -7
Carbon and alloyed steel piping production certificates for Ylivieska workshop
Vna 558/2012 Approved for gas class A installation by TUKES License no. 6277/39/2018
Liquid gas and natural gas pipe installation certificate
ISO 1461, ISO 14713-2, EN 1090-2
Hot dip galvanizing certification for Ylivieska workshop production
STUK: operations at safety classes 1-3
Certificate for safety class piping and pressure vessels for Finnish nuclear power plants Loviisa and Olkiluoto
Loviisa 1 & 2 NPP piping projects safety classes 1 – 3
Olkiluoto 1, 2 & 3 NPP piping projects safety classes 1 – 3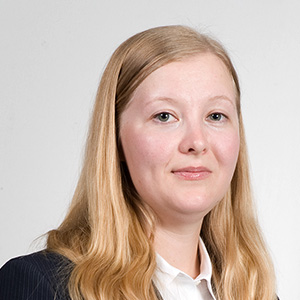 Your Recion contact in
Certificate base
Quality Manager
Minna Törrönen
T. +358 500 674 799